Personalities
27 personalities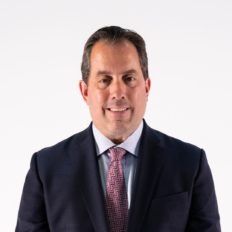 Kenny Albert
RADIO PLAY-BY-PLAY
A two-time nominee for a National Sports Emmy Award in the play-by-play category, Kenny Albert serves as the radio voice of the Rangers. Albert is also the lead play-by-play announcer for the NHL on Turner Sports, as well as a play-by-play broadcaster for the NFL on FOX.
Previously, while at NBC, Albert called the 2021 Stanley Cup Final, the NHL's Western Conference Final series from 2014 through 2020, as well as Game 1 of the 2014 Stanley Cup Final. The only play-by-play broadcaster to call all four major sports over the last decade, Albert has also called hockey at the last five Winter Olympics (including the men's and women's gold medal hockey games in 2018), as well as the 2016 (Track and Field) and 2020 (Volleyball and Baseball) Summer Olympics for NBC.
He has been at the mic for five NFC Divisional playoff games, the 2007 and 2009 Sugar Bowls, 2008 Orange Bowl, 2008 Pro Bowl and 2011 Cotton Bowl for FOX; the "world feed" of Super Bowl XLVI in February 2012; Knicks games on MSG Network; and Premier Boxing Champions on both NBC and FOX.
Throughout his career, Albert has also called Major League Baseball on various FOX networks, including five postseason Division Series. Additionally, Albert called the Stanley Cup Final on NHL Radio/Westwood One seven times (1994, 1995 and 2016-2020), two NHL All-Star Games on Westwood One, as well as five seasons of the NHL on FOX (1995-99). He has also called NHL regular season and playoff games on ESPN2, OLN, Versus, NBCSN and NBC. From 1992-95, Albert was the television voice of the Washington Capitals following two seasons as radio voice of the American Hockey League's Baltimore Skipjacks.
He lives in New Jersey with wife Barbara and daughters Amanda and Sydney.
Mike Breen
KNICKS PLAY-BY-PLAY ANNOUNCER
The signature voice of the NBA, Mike Breen is the lead play-by-play announcer for New York Knicks telecasts on MSG Networks alongside Knicks legend Walt "Clyde" Frazier. The Hall of Fame duo first started calling Knicks games together on the radio in 1991 and have been part of MSG Networks' telecasts since 1998. Breen is also the lead play-by-play voice for the NBA on ABC and ESPN, where he has called more NBA Finals than any other announcer in league history.
Breen was inducted into the Naismith Memorial Basketball Hall of Fame as the recipient of the 2020 Curt Gowdy Media Award, an annual award given to outstanding achievements in basketball writing and broadcasting. Throughout his career, he has also won eight New York Emmy Awards, including in 2009, 2014 and 2022 for sports play-by-play. And in 1998, the National Sportscasters and Sportswriters Association named Breen the "Broadcaster of the Year" in New York.
Shortly after graduating from Fordham University, Breen began his broadcasting career as a newscaster and sportscaster for WEOK/WPDH Radio in Poughkeepsie, NY. Soon after, he began working as a television commentator for Marist College basketball games on the Colony Sports Network, while also serving as analyst for Seton Hall basketball on the radio. Early in his career, Breen also worked as a play-by-play announcer for the NFL on NBC and FOX. He also covered the WNBA at NBC, as well as men's and women's basketball at the 1996, 2000, 2004 and 2008 Olympics.
Breen is involved in various charities, including St. Mary's Children's Hospital, The Miracle Foundation and the Garden of Dreams Foundation. He is also a running enthusiast and has completed three New York City Marathons. Breen and his wife Rosanne live on Long Island and have three children – Michael, Matthew, and Nicole.
Brendan Brown
Brendan Brown is MSG Networks' Knicks radio analyst on ESPN New York 98.7FM. An experienced professional basketball mind, Brown began working with MSG Networks in 2008 after serving NBA teams in a variety of roles throughout the early part of his career.
Prior to joining MSG Networks, Brown was a regional advance scout for the Knicks from 2006-08. He previously spent six seasons with the Memphis Grizzlies, first as a scout and then as an assistant coach (2002-2005) under his father, Hall of Fame coach Hubie Brown. Brown also previously served as a scout for one season with the Detroit Pistons.
Brown is a 1993 graduate of Northwestern University's Medill School of Journalism. He lives in Summit, NJ with his wife Kate and daughter Sydney.
Brendan Burke
ISLANDERS PLAY-BY-PLAY ANNOUNCER
Brendan Burke currently serves as the play-by-play announcer for New York Islanders telecasts on MSG Networks, alongside analyst Butch Goring.
Burke is also a national play-by-play announcer for the NHL on Turner Sports. Previously, Burke called play-by-play action for NBC Sports' coverage of both the NHL and Premier Lacrosse League.
Prior to joining MSG Networks, Burke worked with the Utica Comets (AHL), where he served as play-by-play commentator, as well as pregame, intermission and postgame host since 2013. Burke was also part of the television team for the AHL All-Star Classic in 2015. He was honored after the season with the league's James H. Ellery Award for "Outstanding Media Coverage." Throughout his career, Burke has also called college football and basketball games on Fox Sports Net and Fox Sports 1.
Before joining the Islanders booth, Burke previously called some action in the NHL, serving as fill-in radio play-by-play announcer on KMOX for the St. Louis Blues from 2009-2012. And from 2008-2013, Burke handled the play-by-play for the Peoria (IL) Rivermen, the St. Louis Blues affiliated team in the AHL. He also served as the Director of Communications for team during his tenure there. Burke got his start in professional hockey with the ECHL's Wheeling Nailers (WV), where he was named ECHL Broadcaster of the Year for the 2007-08 season.
Burke is from the tri-state area – Fair Lawn, New Jersey – and is a graduate of New Jersey's Paramus Catholic High School and a 2006 Cum Laude graduate of Ithaca College in Ithaca, New York.
Steve Cangialosi
DEVILS & RED BULLS PLAY-BY-PLAY ANNOUNCER
Steve Cangialosi is the play-by-play announcer for New Jersey Devils hockey on MSG+ and the New York Red Bulls on MSG Network.
Cangialosi has been a member of the Devils telecast team since 2006, serving as host and reporter until 2011 when he replaced broadcasting legend Mike "Doc" Emrick in the Devils booth alongside analyst Glenn "Chico" Resch. In 2014, Ken Daneyko replaced "Chico," and now sits alongside Cangialosi.
Cangialosi joined MSG in 2000 as the weekend anchor of "Regional Sports Report New York Edition" on MSG+. He soon took on additional roles as the host of "MetroStars' GameNight," the "Running with the Bulls" pre-game show and "Metro Soccer Report." In 2002, Cangialosi moved to co-host of "MSG SportsDesk" and "MSG, NY."
Cangialosi began his 20-year broadcasting career in 1984 as an announcer for Sports Phone, a dial-in sports score service. After a quick stop at WNEW Radio for one year, he joined WINS Radio for a campaign as sports director that stretched from 1987-1992. He then spent five years in television before joining ESPN Radio from 1997-2000 as a talk show host and sportscaster. Along with his gig at ESPN, Cangialosi became well-known among New York City sports fans as lead host of NY1's late-night sports program "New York Sports on 1″ from 1992-2000. Cangialosi called play-by-play for NBC' soccer coverage at the 2008, 2012 and 2016 Summer Olympics and called soccer matches for ESPN International from 2004 – 2012. Besides his work with MSG Networks, Cangialosi also calls select Soccer assignments for ESPN, Fox Sports and Sirius XM-FC.
His skill both behind the microphone and on the front lines has earned him several badges of honor within his profession. In 2012 Cangialosi received two New York Emmy Awards for his work with the Devils on MSG+, one for "On-Camera Talent: Sports Play-by-Play" and one for "On-Camera Talent: Anchor – Sports." His "Remembering Joe Dimaggio" TV special in 2000 also earned him aNew York Emmy for "Outstanding Sports Program or Special." Cangialosi is a three-time winner of the "Outstanding Sportscast Award" handed out by the New York State Broadcasters' Association (1988, 1989 and 1990). In 1997 he was honored with a New York AP Award for "Boxing: A Business on the Ropes," which earned him a nod for "Best Sports Coverage."
Cangialosi, a New York native and graduate of NYU, lives in Manhattan and enjoys cooking, thoroughbred racing, and walking anywhere in Manhattan.
Anson Carter
STUDIO ANALYST
NHL veteran Anson Carter serves as studio analyst for MSG Network's coverage of the New York Rangers. In addition, Carter works as a studio analyst for NBC Sports Group's coverage of the NHL regular season, Stanley Cup Playoffs and Stanley Cup Final. He also recently made his Olympic broadcasting debut as a studio analyst for NBC Sports' hockey coverage during the 2018 PyeongChang Winter Olympics. Over the course of his 11 NHL seasons from 1996 through 2007, Carter played in 674 games, producing 202 goals and 219 assists with the New York Rangers and seven other teams. In 2005, Carter founded Big Up Entertainment, a production company that produces and develops film & TV shows as well as music. A native of Toronto, Ontario, Carter attended Michigan State University and currently resides in Atlanta, Georgia.
Ed Cohen
Ed Cohen serves as MSG Networks' radio play-by-play announcer for the New York Knicks on ESPN New York 98.7FM. Cohen also occasionally fills in on the television side as the Knicks play-by-play voice.
A native of Westchester, NY and graduate of Ithaca College's Park School of Communications, Cohen has previously served as a play-by-play voice and announcer for networks that include NBC Sports, CBS Sports Network, Big Ten Network and NHL Network. His versatility has allowed him to call everything from the WNBA to college basketball to weightlifting at the 2016 Rio Olympics and 2020 Tokyo Olympics.
Cohen also served as the radio play-by-play announcer for Rutgers Scarlet Knights Women's Basketball from 2008-2014. Cohen started his career as the radio voice of the Manhattan College men's basketball team. He lives in Manhattan with his wife Emily and two sons Ben and Zachary.
Ken Daneyko
DEVILS ANALYST
Ken Daneyko was named the New Jersey Devils in-game analyst in September of 2014 after spending eight seasons as a studio analyst for the team. Since joining MSG Networks in 2006, Daneyko has played a vital role in Devils hockey offering his insights from the studio.
Nicknamed "Mr. Devil," Daneyko spent his entire career in New Jersey where he won three Stanley Cups. He set a franchise record with 1,283 regular season games, and played in 175 playoff games second to Martin Brodeur. Daneyko appeared in every Devils post season game from 1988 until Game 4 of the 2003 quarterfinals when his 165 game streak was snapped. Daneyko closed out the '02-'03 season, and his career, with 36 goals, 142 assists and 2,516 penalty minutes.
The Devils paid tribute to Daneyko in 2006 when they retired his #3 jersey, making him one of four players in the team's history to be awarded the distinction along with defensemen Scott Stevens, Scott Niedermayer and Martin Brodeur. He continues to serve as an alumni representative for the team.
Daneyko was drafted by the Devils with the 18th pick of the 1982 draft, the same year the team moved east from Colorado. He spent his first few seasons between the Devils, the AHL and WHL before earning a full-time roster spot with the Devils in 1985.
Daneyko has been recognized with awards from numerous organizations throughout his career. The Devils awarded him with the Unsung Hero Award in 1986 and in 1989 with the Good Guy Award. In 2000, Daneyko was honored with the Bill Masterton Trophy for perseverance, sportsmanship, and dedication to hockey as selected by the Professional Hockey Writers Association. Daneyko dedicates time to his annual golf outing in Somerville, New Jersey to help benefit the Center for Great Expectations.
Daneyko currently lives in New Jersey with his wife Margaret and has two children, daughter Taylor Lyn and son Shane.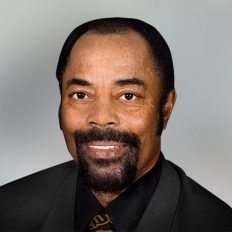 Walt "Clyde" Frazier
KNICKS ANALYST
New York icon and basketball legend Walt "Clyde" Frazier serves as the Knicks television analyst on MSG Networks, alongside nationally recognized and Hall of Fame play-by-play announcer Mike Breen.
The former Knicks star began his broadcasting career at MSG Networks in 1987, first in radio and then on television. He started his television career shortly after retiring in 1980, serving as an NBA analyst for TBS in 1981, where he broadcasted Hawks games in his hometown of Atlanta.
Frazier played in New York for 10 years, averaging 19.3 points per game, and helped the Knicks capture two NBA Championships (1969-70 and 1972-73). He was elected to the Naismith Memorial Basketball Hall of Fame in 1986, along with Rick Barry and the late "Pistol" Pete Maravich.
In 2022, Frazier was inducted again into the Hall of Fame after receiving the prestigious Curt Gowdy Award, an annual award given to outstanding achievements in basketball writing and broadcasting. Now a two-time Hall of Famer, Frazier holds the impressive distinction of being the first individual to go into the Hall of Fame as both a player and broadcaster. Since joining MSG Networks, Frazier has also been honored with a number of New York Emmy Awards for his work covering the Knicks.
Frazier was nicknamed "Clyde" by former Knicks backup center Nate Bowman who thought his stylish hats and smooth talk likened him to Warren Beatty's character in the movie "Bonnie and Clyde." Frazier brings an innovative approach to the broadcasting booth by using an array of rhymes and a very impressive vocabulary during telecasts. He carries a dictionary in his pocket and is often found reading it when traveling with the team.
After leading Southern Illinois to a National Invitation Tournament Championship in 1967, Frazier was drafted by the Knicks in the first round of the NBA Draft that same year. Throughout his storied playing career, he was named to the NBA's All-Star Team seven times. He played three seasons with the Cleveland Cavaliers from 1977-78 to 1979-80 before officially retiring. Frazier was the Knicks all-time leading scorer until Patrick Ewing broke his record for career points during the 1993-94 season. He is especially remembered for his inspirational performance in the seventh and deciding game of the thrilling 1970 NBA Finals against the Los Angeles Lakers when he scored an astounding 36 points and had 19 assists to lead the Knicks franchise to its first NBA championship.
Frazier's uniform number (10) was formally retired to the Madison Square Garden rafters on December 15, 1979. In 1996, he was named one of the 50 greatest players in NBA history, as part of the league's Golden Anniversary. He was then named to the NBA's 75 greatest players list as part of the league's 75th anniversary celebration in 2021. Frazier is also a member of the Madison Square Garden Walk of Fame and the Georgia Hall of Fame. His college uniform number (52) has been retired by Southern Illinois University.
Since he began his Knicks career in 1967, Frazier has been a staple of the New York community and continues to be an integral part of the city's sports scene. Often seen signing autographs at Madison Square Garden, he continues to give back to New York City, making numerous appearances every year on behalf of the Garden of Dreams Foundation, which aids New York area kids in crisis. In 1996, Frazier opened The Walt Frazier Youth Foundation, an organization that helps inner-city high school students' gain the hope needed to achieve their full potential.
Frazier lives in Manhattan, but spends a great deal of time in St. Croix in the Virgin Islands where he owns a bed and breakfast. He also enjoys gardening, jogging, sailing and reading the Arts and Leisure section of The New York Times. He has one son, Walt III, and one daughter, Angel.
John Giannone
TV REPORTER
John Giannone is a host and reporter for MSG Network's Rangers telecasts, providing in-game analysis and commentary from between the benches, while conducting player interviews during intermission and pre- and post-game shows. Giannone joined MSG Networks in 2002 and has worked in many roles, including play-by-play, host, anchor and reporter for a variety of games and programs on the network. Giannone has received five Emmy Awards for his role in Rangers coverage between 2008 and 2015.
Prior to joining MSG Networks, Giannone was a field reporter for CNNSI and spent nine years as a writer covering the Islanders, Jets, Giants, and Mets for the NY Post and the Mets, Rangers and Yankees for The Daily News.
Michelle Gingras
Michelle Gingras is currently the host and reporter for New York Red Bulls and New York Rangers telecasts.
Before joining MSG Networks, she was a host and reporter for Yahoo Sports. She was also a college football reporter on BeIn Sports Network and a ringside reporter for the Tampa Bay Lightning and Fox Sports Florida. Gingras began her career in San Diego, where she worked as a multimedia reporter at the San Diego Union-Tribune, as well as for their cable affiliate, UT-TV, covering the San Diego Padres and San Diego State athletics.
Gingras attended Loyola University in New Orleans and graduated with a Bachelor's degree in journalism. She also received a Master's Degree in Strategic Communication from Purdue University.
Butch Goring
ISLANDERS ANALYST
Butch Goring was named full-time analyst for the New York Islanders on MSG+ in 2010 after joining MSG Networks in 2007 as a hockey analyst.
Goring enjoyed a successful 16-year career as a player in the NHL. He was drafted by the Los Angeles Kings in 1969 and spent his first two seasons between the Kings and their AHL farm team. In 1971-72, Goring became a full-time NHL player and spent the next nine seasons with the Kings. He became well known for his skilled faceoff, defensive and penalty killing work, scoring 30 or more goals in a season four times. In 1978, Goring was awarded both the Bill Masterton Trophy and the Lady Byng Memorial Trophy.
In 1980, Goring was traded to the Islanders and was an integral part of the team's unprecedented four consecutive Stanley Cup wins. He was presented with the Conn Smythe Trophy in 1981 for scoring 10 goals and recording 10 assists during the playoffs. Goring played his final NHL season in 1985 with the Boston Bruins and then became the Bruins coach the following season. Goring left the Bruins in 1987 and played briefly for the Nova Scotia Oilers of the AHL before retiring from professional hockey.
Goring served a second stint as an NHL head coach with the New York Islanders in the 1999–00 season and for part of the following season. He also served as the head coach for several minor league teams, including the Capital District Islanders, Las Vegas Thunder, Denver Grizzlies, Utah Grizzlies, and Anchorage Aces, where he won two championships in 1994 and 1995 and was also coach of the year both of those years. In 2002 he took over the Krefeld Penguins of the Deutsche Eishockey Liga and led them to their first championship since 1952. From 2004 to 2005 he was the coach of the DEG Metro Stars hockey team in Germany.
Rebecca Haarlow
KNICKS REPORTER
Rebecca Haarlow joined MSG Networks' Knicks telecasts in 2015 as a reporter handling all in-game as well as pre- and post-game reporting.
Her experience as a sideline reporter, anchor and analyst includes the NBA on TNT, as well as the Los Angeles Clippers, Los Angeles Lakers, and Portland Trail Blazers. In addition, Haarlow has worked with FOX Sports Network, NFL Network, and Big Ten Network and has extensive experience covering college sports across major conferences, most notably the Pac-12 and Big Ten. She is a graduate of Princeton University where she won the Ivy League Heptathlon in Track & Field.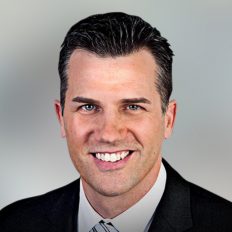 Alan Hahn
KNICKS STUDIO ANALYST
Alan Hahn joined MSG as a full-time studio analyst in the fall of 2011.
Since joining MSG Networks, Hahn has hosted weekly coach's shows, such as Nothing But Knicks, and also has a pregame segment for home games based on his popular blog, the Knicks Fix. He also co-hosts the Hahn & Humpty Show on ESPN Radio, which was simulcast on MSG Networks during the summer of 2016. Hahn also contributes to MSGNetworks.com with his blog.
Prior to joining MSG Network, Hahn spent 16 years as a writer at Newsday, serving as the paper's Knicks beat writer for five seasons before joining MSG. Hahn also covered the New York Islanders and the NHL and during his career covered every major pro sports team in New York.
Hahn is an accomplished author with five published books: Fish Sticks: The Fall and Rise of the New York Islanders (Sports Publishing LLC), 2003; Birth of a Dynasty: The 1980 New York Islanders (Sports Publishing LLC), 2004; and Bruin Redemption: The Stanley Cup Returns to Boston (F+W Media), 2011, 100 Things a Knicks Fan Should Know and Do Before They Die (Benchmark) and The New York Knicks: The Complete Illustrated History (MVP Books) in 2012.
Thomas Hickey
Thomas Hickey currently serves as a studio analyst for New York Islanders telecasts on MSG Networks. The former Islanders defenseman is teaming up with host Shannon Hogan for Islanders pregame, intermission and postgame coverage during this season.
A nine-year NHL veteran, Hickey totaled 117 points (22 goals, 95 assists) throughout his career. After being selected fourth overall by the Los Angeles Kings in the 2007 NHL Draft, he made his debut with the Islanders in 2013 and helped lead the team to the playoffs in three of his first four seasons.
In the 2015-16 season, Hickey scored a memorable overtime goal against Washington, which officially clinched the Islanders' spot in the postseason. Just two weeks later, he scored his first career playoff goal in overtime of Game 3 against Florida, giving the Islanders a 2–1 series lead in the first round series.
On the international stage, the Calgary native also represented Canada and won the IIHF World Junior Championship in 2008 and 2009.
Shannon Hogan
ISLANDERS HOST & REPORTER
Shannon Hogan is back for her ninth season as host and reporter for Islanders telecasts on MSG+. 
Before joining MSG Networks in 2014, she was with Fox Sports Detroit covering the Red Wings, Tigers and Pistons, along with college hockey.
She has covered big events including the 2010 US Open, 2010 World Series, 2014 Winter Classic and the NHL playoffs since 2011. In 2014, Shannon won a Michigan Emmy Award for her work as a sports anchor in Detroit.
Shannon was a collegiate swimmer at the University of Missouri. Earning All-Big XII honors. She graduated with a degree in Broadcast Journalism.
Away from the rink, Shannon loves to spend time with her husband Brendan and daughter Niamh. She also loves to travel. Her favorite places to explore include Croatia, Greece, Italy, Ireland and South East Asia.
Dave Maloney
RADIO/TV ANALYST
Former New York Rangers captain and defenseman Dave Maloney is entering his 15th season as part of MSG Network's broadcasting crew. At the age of 18, Maloney became the youngest player in Rangers history when he played his first game on December 18, 1974 and in 1978 became the youngest player to be named Rangers captain. After a decade in the NHL, Maloney took his first step into broadcasting by joining the Rangers radio crew while recovering from an injury during the 1984-85 season. He officially traded his skates for a microphone following the season and landed several broadcasting jobs in the years to follow, including with CTV in Canada, the Minnesota North Stars and Sports Channel.
Shep Messing
RED BULLS ANALYST
One of the premier American soccer players in the mid-1970s and 1980s, Shep Messing knows more than just a little bit about goaltending and the game of soccer. Since 2001, he has applied his expertise as an analyst for New York Red Bulls (previously the Metro Stars) telecasts on MSG Networks.
Messing launched his broadcasting career in 1986 calling the action during the World Cup in Mexico. Since then he has called the 2002 World Cup in Korea, the 2006 World Cup in Germany and the 2010 World Cup in South Africa. Additional broadcast work includes hosting the "MSG Soccer Report" on MSG from 2002 to 2006, and calling the 2008 Beijing and the 2012 London Olympic Games for NBC.
Messing started his professional playing days as the netminder for the New York Cosmos, playing alongside world-renowned players Pele, Franz Beckenbauer and Georgio Chinaglia. Together, they led the Cosmos to victory in the 1977 Soccer Bowl.
Following his stint with the Cosmos, Messing had the distinct honor of being the first player to sign with the Major Indoor Soccer League when he joined the New York Arrows in 1978. He spent six years with the New York Arrows, where he grabbed virtually every goalkeeping title and helped lead the team to the MISL Championship in each of the Leagues first four seasons. Messing's stellar collegiate and amateur career also included appearances with the U.S. team in the Pan Am Games (1971) and the 1972 Olympic Games. In 1993, he was inducted into the New York Sports Hall of Fame.
Joe Micheletti
TV ANALYST
Joe Micheletti was named MSG Network's New York Rangers television analyst in September 2006 after spending eight years serving in the same capacity for the New York Islanders on MSG+. Micheletti is also an analyst for NBC's coverage of the NHL.
Micheletti broke into broadcasting in 1985 as part of the St. Louis Blues radio team after a seven-year professional hockey career. He held the position for two years before joining the Blues in 1987 as an assistant coach. After spending three years behind the bench, Micheletti returned to broadcasting in 1991 as the color analyst for the Minnesota North Stars. He then returned to St. Louis, this time as the television analyst for the Blues. He has been a part of the broadcast team for five Winter Olympics with CBS, TNT and NBC, 20 Stanley Cup Finals, 15 NHL All-Star games, and the World Cup of Hockey. Micheletti can also be heard doing national radio for NBC/Westwood One. Micheletti has earned numerous New York Emmy nominations for his work with MSG Networks, most recently in 2016.
AJ Mleczko
Mleczko had a distinguished international hockey playing career, having led the U.S. women's hockey team to a historic gold medal at the 1998 Nagano Olympics, as well as silver medal at the Salt Lake Games in 2002. A member of the USA Hockey Hall of Fame, the decorated Olympian continues to be a trailblazer for her work off the ice as well. She made broadcasting history earlier this year when she became the first woman to work as in-booth analyst for an NHL postseason game on NBC Sports. AJ also serves as an analyst for NBC Sports' hockey coverage and since 2006, has covered five Olympic Games, including this year's Winter Olympics in PyeongChang. Mleczko is from New Canaan, Connecticut and played collegiate hockey at Harvard University. During her senior season, she led the Crimson to the 1999 NCAA Division I Women's National Championship and was awarded the Patty Kazmaier Memorial Award, given to the top women's college hockey player. Mleczko and her husband, Jason Griswold, have four children, Finley, Jaime, Sam and Oliver, and reside in Concord, Mass.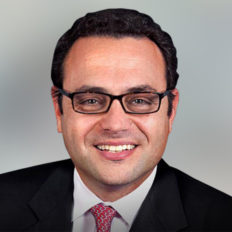 Bill Pidto
STUDIO HOST
Bill Pidto joined MSG Networks in 2009 and currently serves as a studio host for Knicks games, as well as the host of the New York Emmy Award-winning "MSG 150" sportscast that airs during Knicks and Rangers games. This past summer, Pidto also hosted the popular, expanded version of the "MSG 150," which featured engaging conversation and nightly analysis of the latest news in sports.
Prior to his work with MSG Networks, Pidto was an anchor at ESPN from 1993 to 2008 where he hosted "SportsSmash" in the inaugural year of ESPN2 and anchored "NHL 2Night," "NFL Primetime," "Baseball Tonight" and "SportsCenter" during his tenure. Pidto began his broadcasting career as a sports anchor and reporter for WVBR radio in Ithaca, New York. After graduating from Cornell in 1987, Pidto worked as a sports director in Binghamton, NY and as a sports anchor in Syracuse, NY.
Sam Rosen
TV PLAY-BY-PLAY
Sam Rosen has been calling play-by-play for the New York Rangers on MSG Network since 1984 and the words he uttered on June 14, 1994 –"This one will last a lifetime!" – will be celebrated forever by the nearly two million Rangers fans that tuned in that evening to watch the Rangers clinch the Stanley Cup for the first time in 54 years.
One of the most knowledgeable and thorough play-by-play personalities in sports, Rosen has called games alongside some of hockey's greatest minds, including Hall-of-Famer Phil Esposito, former Rangers goaltender John Davidson and current partner Joe Micheletti. His broadcasting expertise extends beyond hockey as he continues to call weekly football games for the NFL on FOX. Rosen has won four New York Emmy Awards for MSG Networks' Rangers coverage and has been nominated eight times for achievement in play-by-play. Rosen worked alongside Hockey Hall of Fame broadcaster and current Rangers President John Davidson for 20 years. Rosen also called games for NHL Radio for 13 years (1996 – 2008), including 12 Stanley Cup Finals. He was inducted into the Jewish Sports Hall of Fame in 2008. Rosen was also the recipient of the 2016 Foster Hewitt Memorial Award from the Hockey Hall of Fame.
Bryce Salvador
New Jersey Devils former captain and defenseman Bryce Salvador joined the MSG Networks broadcasting team for the 2017-18 season as studio analyst for home games.
Salvador, a 14-year veteran of the NHL, played for the Devils for seven seasons. Salvador had a standout Stanley Cup Finals playoff run in the 2011-12 season, scoring four goals and assisting on 10 more for the Devils. He was traded from the St. Louis Blues to the Devils in 2008, and was named the 10th captain in New Jersey Devils history on January 17, 2013. He played for the team until he retired in 2015.
Bill Spaulding
Bill Spaulding is in his first season as the new play-by-play announcer for the New Jersey Devils on MSG Networks, teaming up on the broadcast with analyst Ken Daneyko.
Spaulding most recently served as a play-by-play broadcaster for college hockey on NBC Sports and college football on ESPN. While at NBC Sports, he also worked on four Olympic Games and two Paralympic Games, covering events such as track and field, speed skating, ski jumping and more. The versatile broadcaster has covered hockey and a wide range of other sports at the collegiate level, which has included roles at Harvard University, Boston College and Northeastern University. Throughout his career, Spaulding has provided play-by-play for various USA Track & Field events across the United States as well.
Spaulding, 31, is a graduate of the S.I. Newhouse School of Communications at Syracuse University and grew up in Horseheads, New York. He was the winner of the prestigious Jim Nantz Award in 2012, which is presented to the nation's most outstanding collegiate sports broadcaster by the Sportscasters Talent Agency of America (STAA).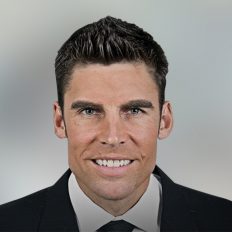 Wally Szczerbiak
KNICKS STUDIO ANALYST
Wally Szczerbiak joined MSG as a Knicks studio analyst in the fall of 2012 and can be seen on all Knicks pregame and postgame shows, as well as intermissions.
Szczerbiak, who grew up on Long Island, was drafted by the Minnesota Timberwolves with the sixth overall pick in the 1999 NBA Draft and was a Western Conference All-Star in 2002. He also played for the Boston Celtics, Seattle Supersonics and Cleveland Cavaliers during a 10-year NBA career.
Since 2009, Szczerbiak has worked for CBS Sports Network as a college basketball game and studio analyst.
Szczerbiak is a contributor to the Boomer Esiason Foundation for cystic fibrosis research, The Don Monti Memorial Research Foundation for cancer research and The Cold Spring Harbor Foundation. Szczerbiak is an avid golfer and lives on Long Island with his wife Shannon and five children, daughters Annabella, Amberly and Savannah and sons Maximus and Xavier.
Steve Valiquette
STUDIO ANALYST
Steve Valiquette joined MSG Networks in 2014 and returns this season as a studio analyst for coverage of the New York Rangers. Valiquette won a New York Emmy Award for best sports analyst in 2019 for his work on MSG Network. Valiquette played in the NHL for parts of six seasons with three teams, including the New York Rangers and New York Islanders. Valiquette made his first NHL start with the Islanders on March 16, 2000 in a 4-2 win against the Atlanta Thrashers. The popular goaltender made his NHL playoff debut with the Rangers in 2009 against the Washington Capitals. After a 15-year playing career Valiquette joined the Quinnipiac Bobcats NCAA Division 1 coaching staff in 2011. In 2012-2013 he worked for the New York Islanders as a goalie consultant developing goalies within the Islanders system as well as scouting. Additionally, Valiquette has a hockey analytics business (Clear Sight Analytics), which rates scoring chances in the NHL as well as year-round (Clear Sight Development), which is a coaching platform that mentors young goalies across Connecticut and Tri State area 12 months a year.
Erika Wachter
Erika Wachter currently serves as a host for New Jersey Devils telecasts on MSG Networks. A New Jersey native, Wachter joined MSG Networks in 2018 after two years working as a sports reporter and host for FOX 5 New York.
Wachter has been recognized for her work over the years, receiving a New York Emmy nomination for best sports anchor in 2022. While at FOX 5, she won a 2018 New York Emmy Award in the category of Health/Science: Program/Special.
Previously, Wachter held on-air positions for various local stations including NESN in Boston and CPTV in Connecticut. From 2014-2015, she served as the sports reporter for the University of Connecticut covering Huskies football, men's hockey and men/women's basketball. She began her career as a production assistant at ESPN.
Wachter is from Egg Harbor Township, New Jersey and attributes her success to her education at the prestigious S.I. Newhouse School of Communications at Syracuse University. She graduated Summa cum laude, with a major in Broadcast Journalism and a double minor in Marketing Management and Psychology.
While at Syracuse, Wachter played four years on the varsity field hockey team.